Home Audio products no longer in production
---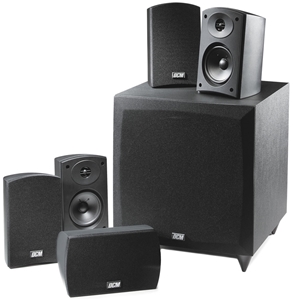 CINEMA1
CINEMA1 DCM 5.1 Home Theater Speaker System
400W RMS 5.1 Home Theater Speaker System.
DCM Classic Theater Sound
DCM is one of the most respected names in the home theater and speaker world. Known for fine craftsmanship and precise engineering, DCM speakers deliver warm, full sound to any room and in any situation.
Compact Design Saves Space
DCM CINEMA1 Home Theater speaker system is the ideal solution for adding increased sound to any room especially space constrained living rooms or bedrooms where bulky or in-wall speakers are not an option. Five satellite speakers and a powered subwoofer deliver a full spectrum of sound across music and movies alike.
$399.95
$264.00
Availability:
Out of stock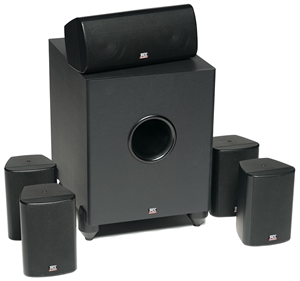 HTB1
HTB1 6 Piece Home Theater System
6 Piece 120W RMS Home Theater System.
THIS ITEM IS NO LONGER AVAILABLE FOR PURCHASE
Six piece home theater system with powered subwoofer. The satellite speakers are designed to function with most standard speaker stands or they can be wall mounted using the included brackets. Impedance and sensitivity specs are for the satellite and center channel speakers. The subwoofer has speaker level inputs, line level inputs, adjustable low pass crossover frequency, and LED power indicator.
$249.95
Availability:
Out of stock
---
---
---