Sub + Amp + Box + Wire Subwoofer Packages
Everything you need to get rocking!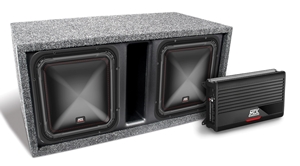 S65BOX1000
Dual 10" Car Subwoofer Kit
Built for SPL
S65 Series square subwoofers are built to deliver exceptional SPL and the most bass for your buck.
The S6510-44 is a 10" dual voice coil, 500 watt, 4 ohm square car audio subwoofer built on the MTX tradition of getting more than expected.
MTX THUNDER1000.1 is designed to work with an assortment of subwoofers and is capable of delivering up to 2000 watts peak power (1000 watts RMS) in an incredibly small package.
This monster amp features a high efficiency class D topology. This type of circuit is preferred for driving subwoofers due to its ability to minimize power loss to heat when you rock all night long.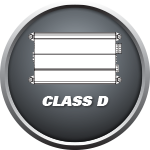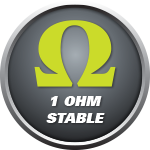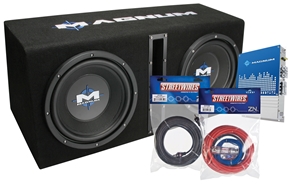 MB210SPPKG
Magnum Sub Pack Complete
Simple and Easy Bass
The Magnum MB210SP is a simple and easy way to add bass to any vehicle system. This amplifier and enclosure package from the makers of MTX Audio is designed to offer excellent price and performance so that anyone can add bass to their music.
Everything you need for a great bass system is in this package!