These tough MTX Audio products work great mounted in boats and pleasure craft as well as motorcycles, off-road vehicles, and toy haulers.
What sets these MTX products apart from standard mobile audio products is their construction. These amplifiers are designed to be extremely weather resistant and durable in outdoor conditions. This enables you to not only get the high performance and awesome sound you associate with MTX, but you also get the MTX durable design that allows you to enjoy your music in whatever vehicle you choose for wherever life takes you.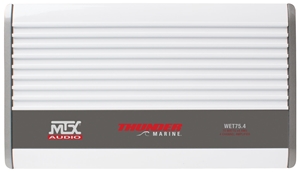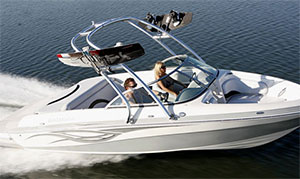 Super Amp
WET Series amplifiers from MTX Audio are designed to deliver all the power your system needs whether they are being used on a boat, bike or off-road vehcile.
The WET75.4 is a 4-channel full range amplifier. The WET75.4 is capable of producing up to 400W total RMS power, 100 watts per channel. The unit features a a class A/B circuit design that delivers exceptional sound quality and small chassis with an extruded heat sink that effectively dissipates heat ensuring long play times.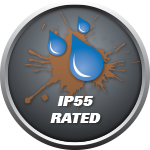 $269.95
$249.95
Free shipping