MTX Soundolier is a combination of two great companies delivering an exceptional product.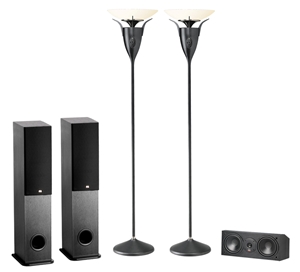 MONITORDUO
Classico Rear-Wireless Theater Package
Convenient 5-Speaker Surround System with Wireless Rear Speakers
Easy Connection and Stealth Speakers
This speaker package provides the best of all world's, high power handling front cabinet speakers that deliver exceptional bass combined with wireless rear speakers that also serve as room lights if desired, and a compact center channel that delivers crystal clear high frequencies whether you are listening to music or movies.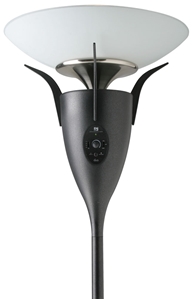 DUO
DUO Wireless Speaker Lamp
Introducing DUO, NOW WITH BLUETOOTH, the world's first wireless speaker lamp. This unique blend of sound and light brings the rich beauty of audio and the warmth of light to your home - wirelessly.
Easy Hookup With No Wires
The DUO can be used wirelessly using one of two methods, Bluetooth (2.0) or 2.4GHz wireless transmission. The DUO includes a bluetooth adapter to accept music input from your IPod or smart phone.
The DUO also includes a proprietary 2.4GHz wireless system. Connect the Soundolier MAESTRO (sold separately) transmitter to any source and the DUO can receive that signal up to 200 feet away such as rear speakers for a home theater surround system.
DUO: The Wireless Speaker Lamp