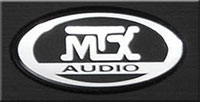 Adding Subs?
TH Series amplifiers were designed with over 25 years of amplifier experience to exceed your expectations. The TH350.1 is an excellent choice for any enthusiast thinking about adding a subwoofer or subwoofers to their vehicle.
350 Watts Of Audio Power
The TH350.1D is a mono block amplifier that is capable of delivering up to 350-watts RMS power into a 1Ω speaker load.