THUNDER Series component speakers offer installation flexibility, higher power handling, and improved sound over other types of full range speakers.
MTX THUNDER Components In Action...
THUNDER Series Component Speakers
---

THUNDER681
Component 5" x 7" Woofer and Tweeter Combination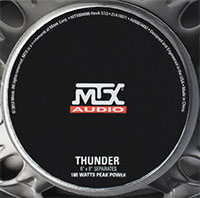 The THUNDER681 is a 5" x 7" (6" x 8") component speaker pair that can handle up to 90W RMS power. The rich, full sound of these gorgeous speakers is amazing. You will be impressed.
To The Next Level
The THUNDER Series speakers are designed to take any car audio installation to the next level while delivering a full-range, sound experience for all types of music. This unit features a polypropylene woofer and soft dome tweeter that offer excellent clarity and imaging. The included crossover includes a two position tweeter adjustment of 0dB or -3dB allowing the user to customize the sound based on their preference.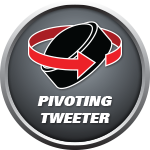 $229.95
$199.95
Free shipping