MTX Audio is part of the Mitek Consumer Electronics Group, a family-owned American manufacturer that for over forty years has been providing high-performance car, marine, home, and street audio products to customers in over 80 countries around the world.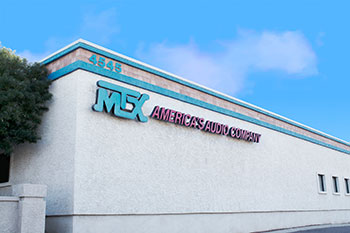 Our facilities in Phoenix, AZ, Winslow, IL, and Monroe, WI house our engineering teams that design and create all of our products and have been responsible for dozens of patents and innovations including Adaptive Class D amplifier technology, Smart Engage auto turn on circuitry, and the JackHammer Superwoofer, the largest production subwoofer in the world.
Audio For Everywhere
We offer an audio solution for all listeners, whether you just want better sound in your car during your commute or you want to be a sound competitor. In addition we offer a full Marine audio line featuring the most durable speakers, subwoofers, and amplifiers in the market that are designed to handle the toughest outdoor conditions. Our engineering expertise with OEM manufacturers including Polaris, BRP, and Arctic Cat has helped us to develop a complete line of audio solutions designed for side-by-side (SXS) vehicles including sound bars and bluetooth controllers for easy access to great music while flying through nature. And our full line of home audio solutions is designed to bring your music and movies to life through in-wall/in-ceiling custom speakers as well as cabinet and all weather speakers that allow you to enjoy the high performance sound of MTX speakers in any room of your house.
MTX is committed to providing you with an outstanding product that you will be proud to own and a truly remarkable listening experience wherever you are. We are dedicated to ensuring that you "Feel the Thunder" and get "More Than Xpected".
Mitek Corporation
We are a family owned company that since our simple beginnings of building speakers from a rural garage to becoming one of the Nation's largest U.S. manufacturers of high performance car, home, professional and commercial audio products, has focused on product quality and customer commitment. Our founder Loyd Ivey made his mark inventing premium audio products branded Ivey Electronics in 1968, in the late 1970's MiTek Corporation was founded as the umbrella company to a vast assortment of diverse and innovative audio companies. In 1979 MiTek acquired Matrecs, a manufacturer of mobile audio products which became known as MTX Audio in 1983. As the leading company under the MiTek umbrella, MTX Audio offers the broadest selection of consumer products in the MiTek family. With a sharp focus on the marketplace and ever-changing industry needs, MTX delivers classic, high performance car, home, and professional audio products geared toward audio enthusiasts of all ages and listening preferences.
Since its creation, MTX has been the innovator of some of the now standard audio ideas, including inventing the first mobile audio enclosure in 1984, multiple amplifier and subwoofer patents, and continued commitment to delivery top quality products at great prices. Over the years Mitek has acquired additional brands including Coustic, DCM, StreetWires, and Xtant. Today all brands are supported and represented ensuring we have a solution for all customers.