Consumer Electronics Show in Las Vegas - January 5th - 9th, 2015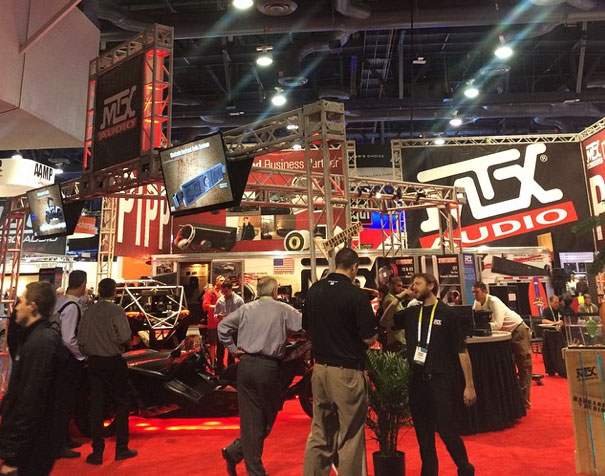 MTX at CES... WHAT A BLAST!
The MTX team launched several new products at CES including many cool off road vehicle / marine audio components (think Bluetooth!).
In addition, the team showcased several radical, custom off road vehicles catching the attention of media sources around the world.
Here are some of the highlights...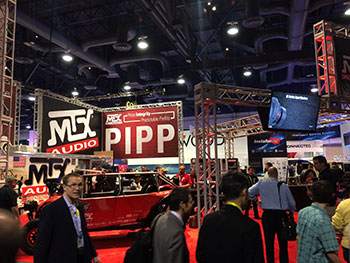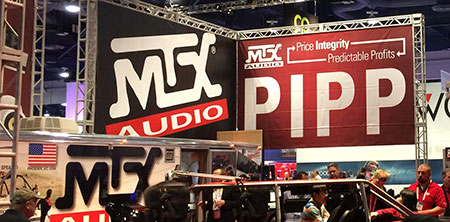 MTX Adds Thunder Audio To New Polaris Slingshot
MTX Audio Introduces Hot Custom Polaris Slingshot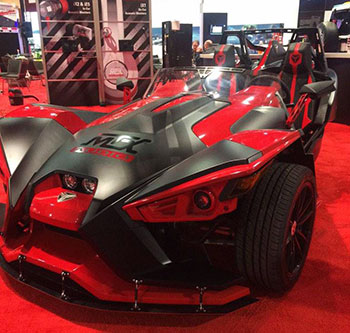 Media Loves MTX Audio Custom Polaris Slingshot
Jason Planck (driver's seat) and MTX team totally customized this Slingshot
TV host Nick Cannon and rapper French Montana at MTX booth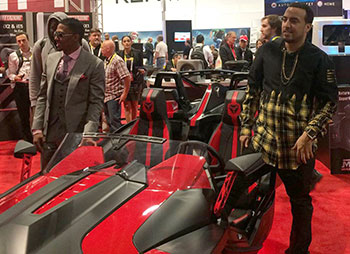 Nick and French rocking in the MTX Audio Custom Polaris Slingshot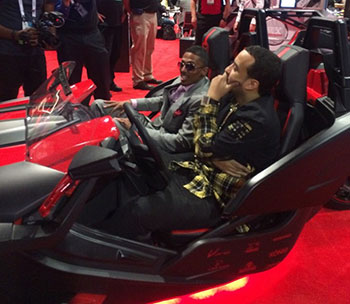 MTX Customizes the new Polaris RZR
MTX Audio Custom Polaris RZR Rocking The Show
MTX Head Loyd Ivey Prominent in CES 2015
Loyd Ivey, MTX Audio Helps launch CES 2015 Show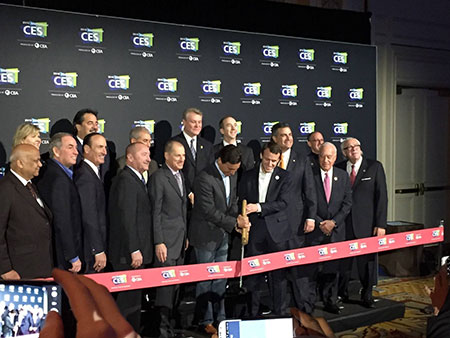 TV Host Nick Cannon with Loyd Ivey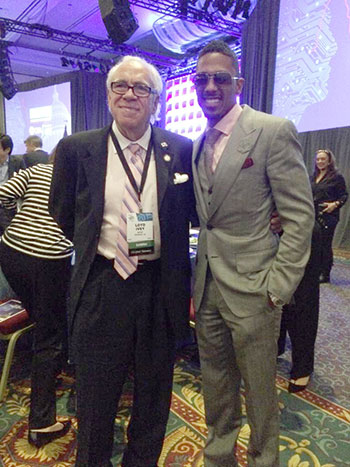 More MTX Audio At CES 2015
MTX MUD6SPBT ORV Soundbar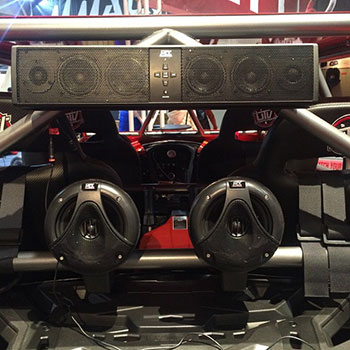 MTX Custom CanAm Off Road Vehicle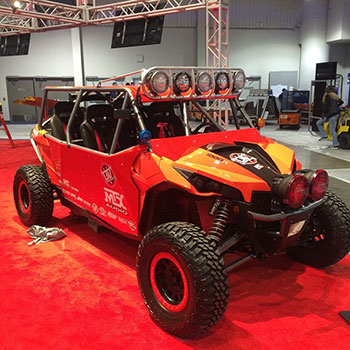 MTX Harley Davison Custom Audio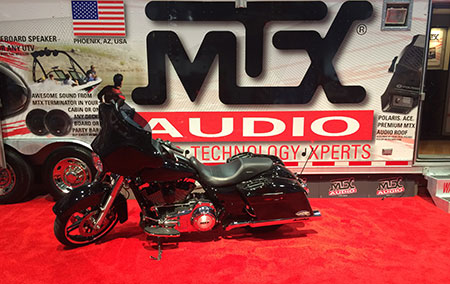 MTX Subwoofers Mounted on Polaris RZR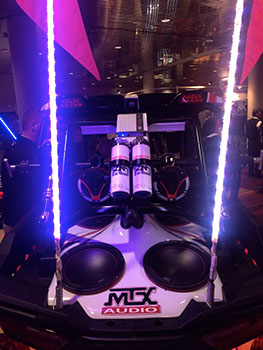 Social Media Talks MTX At CES 2015