2015 TORC Off-Road Race at Texas Motor Speedway in Fort Worth, Texas on April 24th and 25th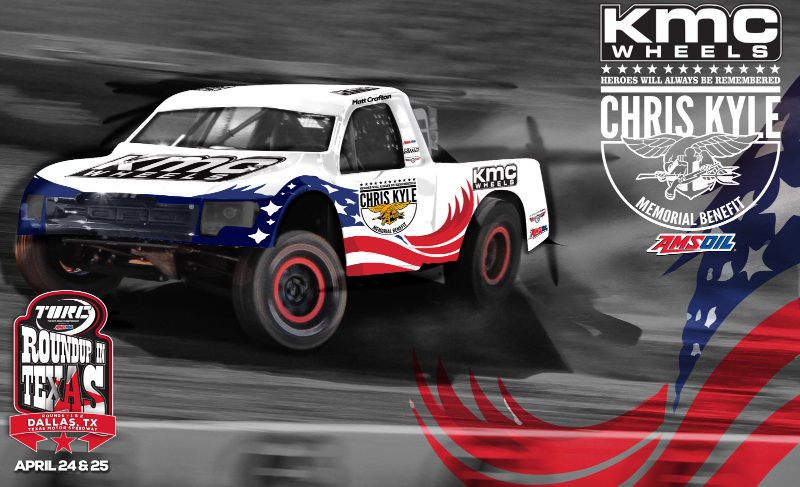 MTX Audio Is Proud To Be A Sponsor Of Chris Kyle Memorial Benefit Racers
MTX Audio is proud to be a sponsor of NASCAR champion Matt Crafton and SR1 UTV Champion Bryan Osborn off-road trucks, racing in the upcoming Chris Kyle Memorial Benefit Race.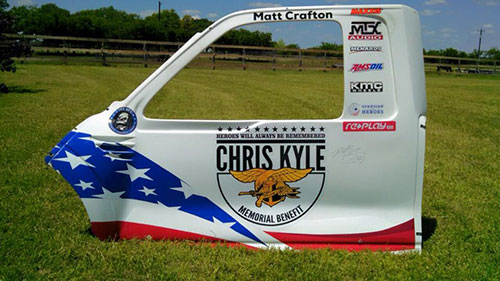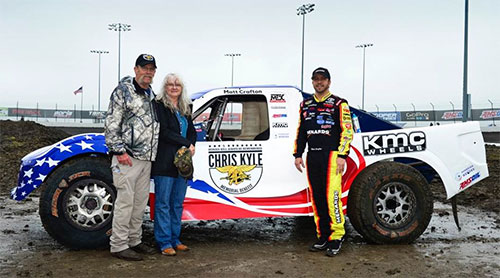 Chris Kyle's Parents with Matt Crafton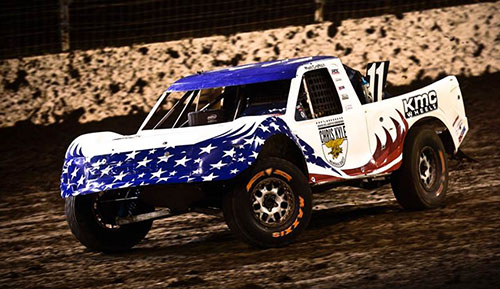 ---
Two-time NASCAR champ Crafton to race TORC opener in Chris Kyle memorial PRO 4WD truck
NASCAR champion Matt Crafton is trading in his regular truck for a high-flying short-course off-road machine next week when he makes a special appearance for a good cause at the 2015 TORC opener at Texas Motor Speedway April 24-25.
Crafton, back-to-back NASCAR Camping World Truck Series champion (2014, 2013), will race the Chris Kyle Memorial Benefit truck, sponsored by KMC Wheels and AMSOIL, when he joins the PRO 4WD field for the Roundup in Texas race. His appearance is part of a special series of TORC events surrounding the upcoming Chris Kyle Memorial Benefit.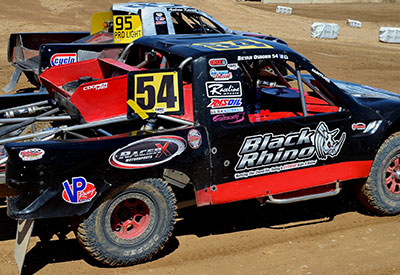 "To drive the Chris Kyle Memorial Benefit PRO 4WD truck for Chris Kyle is an absolute honor," said Crafton. "I watched the American Sniper movie about a month ago and it was just amazing and I'm grateful for the opportunity to support his family in raising funds for a cause Chris cared so much about."
Kyle was a decorated U.S. Navy SEAL and the subject of the Oscar nominated film American Sniper. He died in 2013. This year's benefit, organized by his family, is the second held in his memory.
TORC and its partners have pledged to support the Chris Kyle Memorial Benefit, which is raising funds for the Guardian for Heroes Foundation -- a charity that supports veterans with disabilities, Gold Star families and those suffering with post-traumatic stress disorder.
"We count many active and retired military members among our teams and fans," said BJ Birtwell, president of TORC: The Off-Road Championship Presented by AMSOIL. "To have an opportunity to celebrate and support this charity and the legacy of an American hero like Chris Kyle is humbling to all of us."
In addition to the celebrity race entry, Chris' father Wayne Kyle will be the Grand Marshall for the race. There will also be a Chris Kyle Memorial Benefit booth at the track where fans can donate to the foundation. Entry to the race is offered at $5 for active and retired military personnel who present a valid military ID at the ticket window.
"It's an honor for the Kyle Family -- Deby and myself, our son Jeff, and daughter-in-law Amy -- to partner with TORC to carry on Chris's legacy and be true to his motto: 'It's our duty to serve those who serve us,'" said Wayne Kyle.
Crafton, the most recent NASCAR Truck Series winner at Texas Motor Speedway, is no stranger to the TORC series, having earned a podium in his first career start when he drove a PRO 2WD truck at Chicagoland Speedway in 2012.
For more information on the Second Annual Chris Kyle Memorial Benefit, visit the official website at ChrisKyleMemorialBenefit.com. For tickets to the Roundup in Texas May 24-25, visit TORCSeries.com/Tickets.
---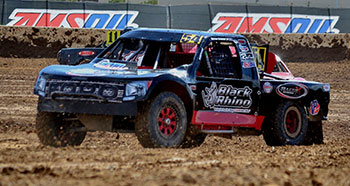 Bryan Osborn's Black Rhino/RacerX #54 TORC ProLite
SR1 UTV Champion and Rookie of the Year Bryan Osborn To Race Crafton
Bryan Osborn, 19 years old, is from Alpine, CA. He drives the Black Rhino/RacerX #54 TORC ProLite. Bryan began racing off road at the age of 12. He holds an SR1 UTV Championship in the Lucas Oil Regionals So Cal and was named "Rookie of the Year" in the Lucas Oil Nationals. In 2014, Bryan was named TORC: The OffRoad Championship's "Warrior of the Year" at just 18 years old.
At the 2015 TORC season opener, Bryan, in agreement with Chris's father Wayne Kyle, will be honoring Chris Kyle by donating the title sponsor position on the Black Rhino #54 TORC Prolite and promoting the Chris Kyle Memorial Benefit & Auction.
---