f
Concord Speedway
May 29/30/31 in CHARLOTTE, NC
---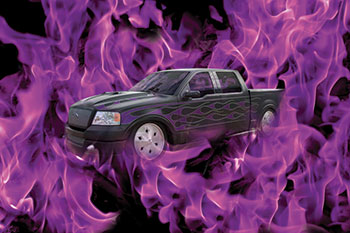 Christopher Traylor, NOPI National Motorsports Supershow Star
Christopher Traylor, Director of Engineering at Kipper Tool by day, custom show car afficienado by night and weekends!
Chris owns the incredible James Hetfield 2004 F-150 showcasing a gorgeous MTX Audio system at most NOPI Nationals Motorsports Supershows around the U.S.
In 2004, Rick Dore Kustoms worked with MTX Audio to produce an incredible rework of a new F150 Ford for famous, screaming lead singer, James Hetfield of the thrash metal rock band Metallica. Of course the sound had to be equal to the man and The Hetfield Truck was born.
So jump forward eleven years and Chris Traylor now keeps his classic Hetfield 2004 F-150 truck ever more bitchin' with the latest MTX Audio gear installed to keep the sound loud and rockin' hot. You can see Chris and The Hetfield at most of the NOPI National shows. Drop by and say hello!
---

2015 Schedule

February 20/21/22

TAMPA/ST PETE, FL

Showtime Speedway

March 6/7/8

MYRTLE BEACH, SC

Myrtle Beach Speedway

May 1/2/3

ATLANTA, GA

North Atlanta Trade Center

May 29/30/31

CHARLOTTE, NC

Concord Speedway

June 12/13/14

SAVANNAH, GA

Westin Savannah Harbor Resort

July 24/25/26

MYRTLE BEACH, SC

Myrtle Beach Speedway

September 18/19/20

COMMERCE, GA

Atlanta Dragway

October 9/10/11

NASHVILLE, TN

Nashville Speedway

October 23/24/25

PENSACOLA, FL

Five Flags Speedway

November 13/14/15

TAMPA/ST PETE, FL

Showtime Speedway

2015 NOPI NATIONALS "Championship" Car Show Series
All New Show Divisions and Classes
National Championship Points Structure

additional events - and more to come