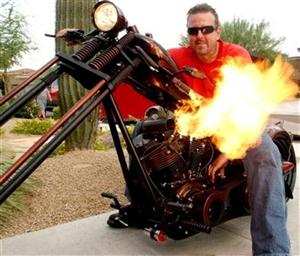 MTX Audio is proud to know and work with legendary bike builder, John Shope of Dirty Bird Concepts in Scottsdale, Arizona.
JOHN SHOPE, founder of JOHN SHOPE'S DIRTY BIRD CONCEPTS, is the premier custom motorcycle builder based in Scottsdale, Arizona. Some say John is a true artist. His creations are original and inspiring. John's creations have been compared to sculptures that you'd see in a museum. When asked to describe where he gets his inspiration from, John replies, "I eat, drink, and sleep motorcycles. My mind is constantly creating images of different parts and ways to fabricate a different yet functional motorcycle. I am constantly expanding my ideas and pushing them beyond their boundaries."
Before any project even begins, John mentally starts with an aerial view of all the possible components to be considered. He does not draw out his work but in true artist fashion he sees it before he creates it. He sees the way the collection of elements need to blend and work together. His skillful technique involves choosing the best combination of elements, then making them yield the ultimate in a truly custom one off creation.
Since the 1980's, John Shope has had a passion for modifying, building and fabricating. He started out customizing various models of Harley Davidson motorcycles. But with his strong background in sculptures which have circulated various art museums across the US, a strong fabrication background and a love for motorcycles in general he began his journey into the custom motorcycle building arena. His works of art have graced the covers of many magazines and he has won many build off competitions. Whether you've seen John's work in a magazine, a build off competition, or just hauling ass down the road they are sure to leave a lasting impression. - See more at: DirtyBirdConcepts.com
Sturgis Motorcycle Hall of Fame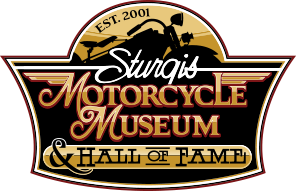 The Sturgis Motorcycle Hall of Fame honors the men and women who have dedicated much of their lives to improving, promoting, and advancing our great sport and lifestyle. John Shope is inducted into the 2015 Hall of Fame class honoring individuals, organizations, and businesses who have made a positive and significant impact on motorcycling.
"For decades, John Shope has been a high-volume designer and producer of quality custom motorcycles and a parts supplier to the industry. John was one of the first to recognize the value of customizing a touring bike and developed a complete line of custom injection molded parts. John's company, John Shope's Dirty Bird Concepts has been featured in numerous magazines and television shows. John has been a major supporter of the Sturgis Brown High School Student Bike Build Challenge since 2012. This year, Shope and his co-stars on "Biker Battleground Phoenix" are stepping up that involvement by helping the students with a brand new Indian versus Harley-Davidson challenge. Shope will help students customize a 2014 Indian Chief while his competitor Paul Yaffe works with students on customizing a 2014 Harley-Davidson."