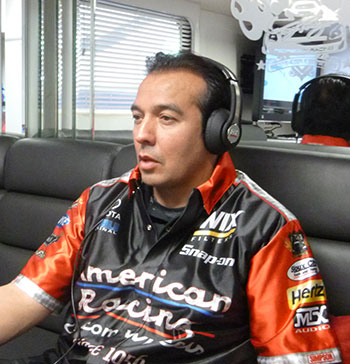 Tony Pedregon
Top Fuel Funny Car Driver
Top Fuel Funny Car Driver
MTX with Tony Pedregon in his Top Fuel Funny Car.
Blast Off!
About Tony Pedregon:
Tony Pedregon (born March 8, 1965) is a two-time NHRA Mello Yello Drag Racing Series Funny Car Champion from Torrance, California. He is also the youngest of the Pedregon brothers. Pedregon resides in Indianapolis, Indiana with his wife Andrea. He has four children, two daughters, Cecily and Arielle, and two sons, Desidario and Benecio. He is also the son of Drag Racing Legend Flamin' Frank Pedregon.
---
Tony's Ride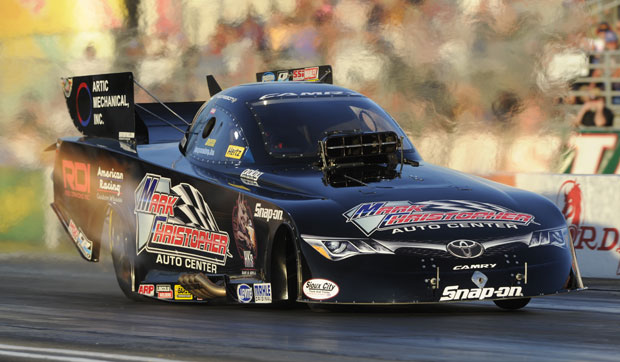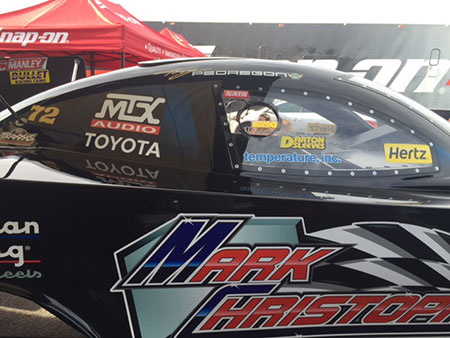 General Car Highlights

1000 ft in under 4 secs
Pulls 5 g's 0-100 mph in 1 second
8000 10,000 +HP

Engine Components

Cooling: Air
Rods BME-Forged
Crankshaft Winberg-Billet Steel
Horsepower 8000 HP
Fuel System rAGE-80 gpm
Electronics MSD-Dual 44 amp
Lubrication Q 70wt
Pistons Venolia-Forged
Tools Snap-On
Displacement 500 cubic inches
Engine Forged Aluminum V-8

Chassis and Tires

Paint Spies Hecker
Brakes Bendix CFD w/Dual
Fuel Nitromethane
Height 60"
Lenght 19'
Overall Distribution 60% rear, 40% front
Weight 2450 (w/driver)
Width 70"
Track 48"
Wheelbase 125"
Chassis McKinney-Chromoly