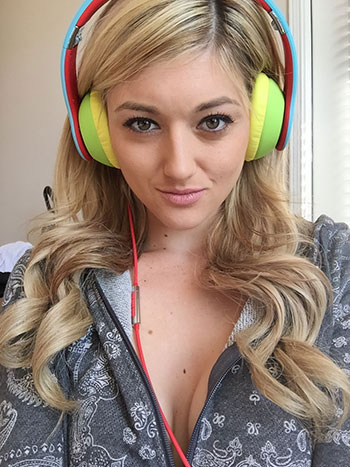 Website: KatieVRacing.com
Katie's Facebook: Katievracing
Katie's Twitter: MissJune2010
Katie's Instagram: KatieVernola
and KatieVracing
Age: 23
Birthdate: 10/21/91
Hometown: Victorville, CA
Residence: San Clemente, CA
---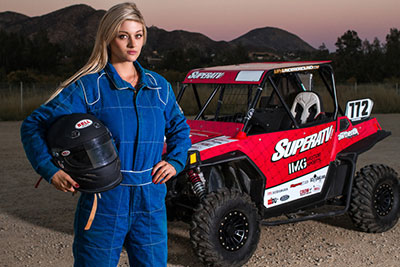 MTX Audio salutes Katie Vernola and the Katie V Racing program. The fast growing sport of UTV racing attracts those who like speed, thrills and some shoulder-to-shoulder competition. Between modeling jobs, Katie is hard on the gas pedal of her Polaris RZR!
"...Originally, I had no intentions of racing, but instead took trips out to the local riding areas, like Dumont Dunes and Glamis. That all changed once I had come across the Lucas Oil Regional series and attended a race as a spectator. It was love at first site, and I immediately wanted to be able to race the next race in the RZR 900 Production class.
Working hard to get a program together, I was lucky enough to have the sponsor support to begin chasing my dream of racing, competing at Round 1 of the 2014 Lucas Oil Regional Off Road Series. At my first race, I worked to finish top 10 in the field. Setting the bar and the addiction of racing, going to the track whenever I can to get seat time, Still wanting more and the opportunity to move up the ranks of short course racing."