Hall Of Fame - MTX Show Cars
Hot Import Nights - Orlando, FL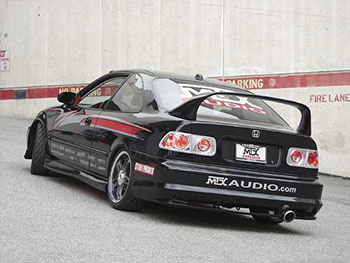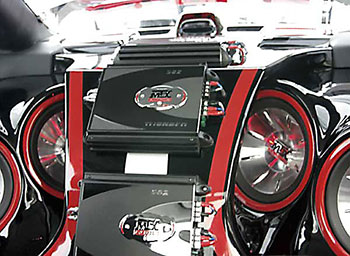 MTX and its dynamic demo vehicle installation duo of Jason Planck and Craig Marsh have won another award for their outstanding installation in the MTX Honda Civic. The black and red demo vehicle won second place at Hot Import Nights in Orlando, Florida in the Hottest Two Door Extreme class.
Judged wholly on appearance, the judges look at modifications like paint, stereo, wheels, tires, engine mods and custom work along with how well the installation is completed to determine the winners. This award is one of several that this MTX Civic had collected at Hot Import Nights events.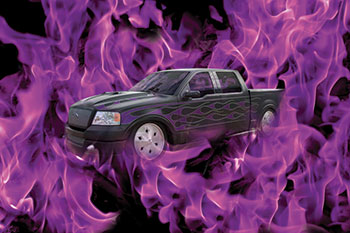 MTX Audio is the choice of Metallica's James Hetfield
For over 20 years James Hetfield has been rocking the world together with his band Metallica. James wanted an audio system in his Ford F150 truck that echoed his passion and volume with a customized cutting edge look, like his music. Rick Dore, of Rick Dore Kustoms, together with MTX Audio created a mobile audio install that met the astronamical expectations of this heavy metal rocker.
A special bandpass enclosure was designed to house two 15" Thunder9500 Superwoofers. The port of this enclosure was created by cutting a hole through the cabin of the pick-up. MTX Thunder942 amps were installed to drive these subs. MTX Thunder AXE 6.5" seperates were used in each door, and as a center channel, to build a complete 5.1 surround system. An MTX Thunder1004 amp was used to drive the seperates. Streetwires ZN6 RCA and Ultra Flow power and ground wire were use to wire the complete system.
See the Press Release
MTX Pontiac Vibe - Kat Von D
---