- How-tos, tips, specials, videos, announcements and more...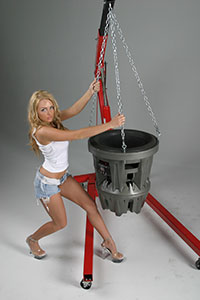 MTX "It's Good To Be King" Contest
Enter & Win The 400 lb Jackhammer Sub!
Win The World's Largest Production Subwoofer... The Jackhammer!
Simply place a registered order online at mtx.com between July 11th, 2014, and September 30th, 2014. Each time you purchase you increase your chances of winning.
Or Signup for the MTX Newsletter below to enter in the same time period and get our monthly tips and specials! (Only one newsletter signup entry per person)
One Grand Prize Winner will receive the TS9924-22 24" JackHammer Subwoofer, manufactured by MTX Audio, worth $9999.95!
See more...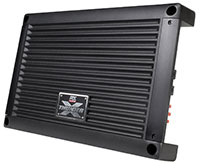 Why Add an Amplifier?
Whether you listen to rap, heavy metal, or classical music… Whether you want to rattle the windows of houses while you drive by or you just want to listen to your music softly with the quality of a live concert… Your audio system can greatly benefit from adding an amplifier.
Some reasons to add an amplifier to your sound system:
Better sound quality
Power for upgraded speakers
Powering a subwoofer
Read more...
---
Our MTX Weekly Deals are better than ever!
Great MTX Audio components on sale,
changing each week, so check in and save...
---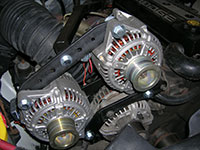 Do Big Stereos Need Extra Batteries?
Customers often ask us if they need to add an extra battery or two when installing a large car audio system that includes multiple amps, speakers, and subwoofers?
Deciding to add an extra battery is dictated by the system and how it will be used, and an alternator upgrade may be a more important consideration.
Read more...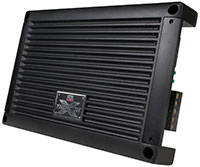 Product Spotlight:
The XTHUNDER800.5 Amplifier
The XTHUNDER800.5 is the latest evolution of the Thunder amplifier series that MTX Audio made famous almost 20 years ago. These amplifiers are designed to deliver extreme power to the most demanding systems whether they be subwoofers or full range speakers. Using high end materials and a dedication to precision workmanship, the XTHUNDER Series deliver exceptional sound quality and performance.
This hard working, five channel amp is a terrific choice for powering your entire car sound system with power galore four four speakers and plenty left to power a hard hitting subwoofer as well. The Audio Enthusiasts first choice for sound quality, reliability and MTX state-of-the-art design features.
Read more...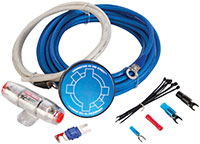 20% Off Streetwire Accessories!
- Amp Kits, Interconnects and Sound Dampening
For a limited time, MTX is offering an additional 20% off all StreetWires ZN5 Series and ZN3 Series amplifier kits and interonnects as well as ZeroNoise sound dampening material when you purchase a qualifying amplifier, power pack, or amplified enclosure.
Read more...
Video Spotlight:
95 Series Superwoofer Industry-Leading Thermal Management System
The new MTX 95 Series Superwoofers due out later this year offer three levels of thermal protection to keep pumping full SPL for hours on end. No sub can compare...
Read more...
Another MTX Dream...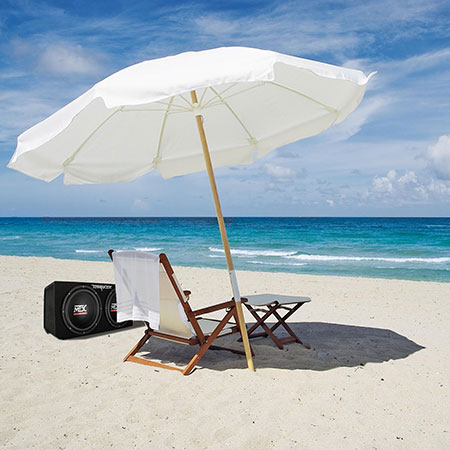 Enjoy the rest of your summer! - The MTX Team