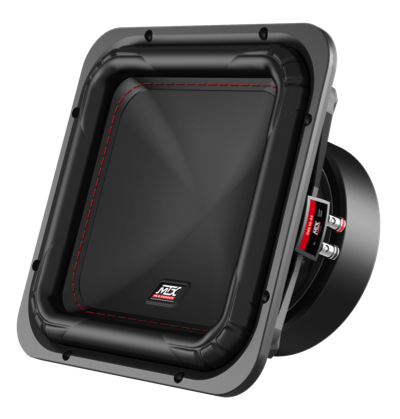 The patented surround geometry (US #7,275,620) is the key to our NEW S65 Series square subwoofers. Square subwoofers have more surface area to move more air which equals more output. But the square corners of the surround have always been hard to control. So most manufacturers of square subwoofers just increase the stiffness of the suspension, but that limits the Xmax of the subwoofer which limits it's ability to move air.

Our NEW S65 series uses our patented surround geometry to increase Xmax for increased volume displacement and SPL output.

For more information on the differences between square subwoofers and round subwoofers, CLICK HERE.

Rally on the Rocks - Moab, UT
The Rally on the Rocks UTV event in Moab, UT was epic! The rocky terrain provided some of the most unique views and the trails were like no other. We spent time talking, doing demos, and navigating the trails with UTV enthusiasts from across the country.
To put our UTV's to the test, we threw everything we could find at them while on the trails of Moab. We bounced over rocks, blasted through creeks, and rattled our roll cage as much as we could and our UTV audio systems kept rockin'.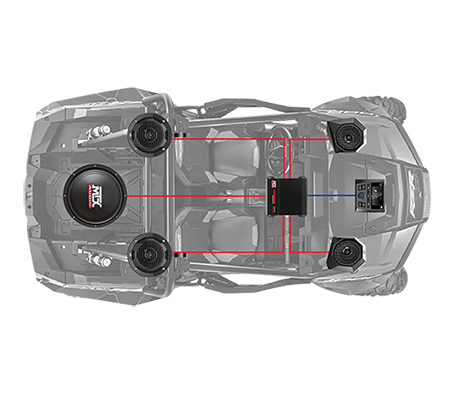 We're making it easier than ever to add audio to your Polaris RZR XP900 or XP1000. With multiple systems specifically designed for these models, you can add aftermarket audio with OEM fitment and appearance.

Systems feature pre-wired speaker pods that mount inside the roll cage to the RZR's dash with no cutting or drilling required. Instead of installing speakers in the kick panels by your feet, the placement of these speaker pods provides much better sound quality and imaging while also keeping them safe from limbs and roll overs by keeping them inside the roll cage.

A subwoofer enclosure that mounts under the dash in an otherwise unused space is also an option. We've even developed our first Bluetooth, all-weather head unit designed specifically for Polaris RZR's.

Installation is easy with included wiring harness that is already terminated with quick connections. Just mount, connect, and start enjoying your rides even more with your favorite music.
Read more »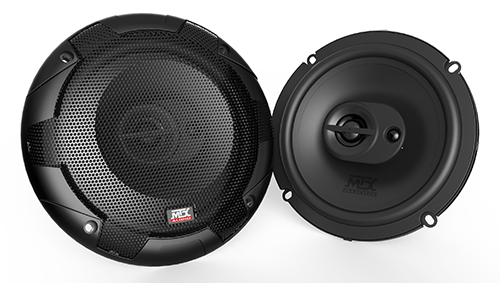 Did You Know?
UPGRADING STOCK SPEAKERS IS EASY & EFFECTIVE
Replacing your stock car audio speakers with high performance, aftermarket speakers is the #1 way to improve sound quality and performance.
Read more »