MTX Audio Update - August, 2014
- How-tos, tips, specials, videos, announcements and more...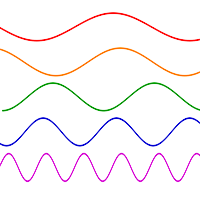 Music Frequency & Speakers?
What do you need to know about music frequency to make better speaker choices?
For example, you can feel the very low 20hz sound even if you can't hear it. Feeling the thud of an amplified bass drum for instance is part of the exciting and rich experience of listening to live concerts. Read more...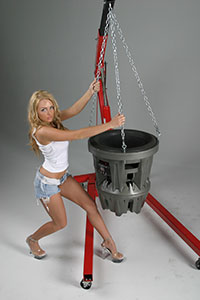 MTX "It's Good To Be King" Contest
Enter & Win The 400 lb Jackhammer Sub!
Win The World's Largest Production Subwoofer... The Jackhammer!
Simply place a registered order online at mtx.com between July 11th, 2014, and September 30th, 2014. Each time you purchase you increase your chances of winning.
Or Signup for the MTX Newsletter below to enter in the same time period and get our monthly tips and specials! (Only one newsletter signup entry per person)
One Grand Prize Winner will receive the TS9924-22 24" JackHammer Subwoofer, manufactured by MTX Audio, worth $9999.95!
See more...

---
Our MTX Weekly Deals are better than ever!
Great MTX Audio components on sale,
changing each week, so check in and save...
---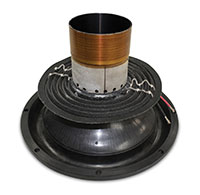 Subwoofer: Single Voice Coil Or Dual Voice Coil?
At first glance, a dual voice coil car subwoofer should probably sound better/louder than the same subwoofer with a single voice coil, right?
Learn where the DVC is a good choice to make when choosing your subwoofer... Read more
Product Spotlight:
MTX Subwoofer Packages
Check out our new section 'Subwoofer Packages' with our many system combinations on display...
starting with self-contained subs complete with the matching amplifier built into the enclosure,
alongside groups of expertly matched compponents that simplify system choices,
and our custom vehicle specific Thunderforms for those that want an interior matching, often hidden, car subwoofer enclosure to best fit their ride.
20% Off Streetwire Accessories!
- Amp Kits, Interconnects and Sound Dampening
For a limited time, MTX is offering an additional 20% off all StreetWires ZN5 Series and ZN3 Series amplifier kits and interonnects as well as ZeroNoise sound dampening material when you purchase a qualifying amplifier, power pack, or amplified enclosure.
Read more...
Video Spotlight:
Installing The MTX RT8PT Amplified Car Subwoofer
Get subwoofer bass in a hurry. See how easy this self-contained, amplifed, car subwoofer can be installed into almost any car in a very short time. No mounting holes to cut or enclosures to anchor.
Read more...
Event Spotlight:
Polaris RZR Forum Ride - Taylor Park, Colorado
Thousands of RZR Forum owners are on hand to push themselves to the limit on some of the most beautiful trails in all of the USA. MTX is showing off their Ground Pounder RZR1000 as well as to display the new MTX Audio roof designed for the 2015 RZR900.
Read more...
Another MTX Dream...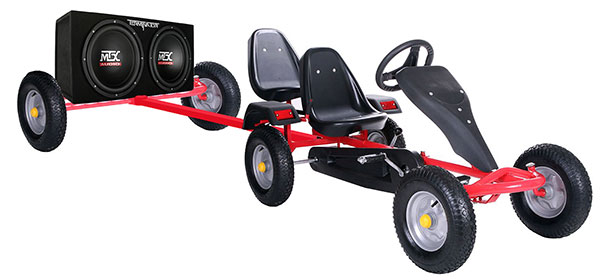 The perfect Burning Man ride... Enjoy the rest of your summer! - The MTX Team