MTX Audio Update - December, 2014
- How-tos, tips, specials, videos, announcements and more...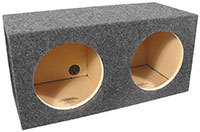 Learn To Design A Car Subwoofer Enclosure
Building a quality enclosure is critical to getting the best response out of a woofer. Quality construction begins with a quality design.
The ability to accurately determine the enclosure volume is critical to building a quality subwoofer system. Most of the time the enclosures you will build will be standard shapes. Should you find the need to build a more complex enclosure, do not be alarmed... Read more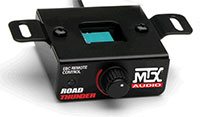 External Bass Control: Discover Gain vs Volume
External bass controls (EBC), or remote bass controls (RBC), are a convenient and easy to install accessory that allows you to tune the bass in your music song by song. An external bass controller (EBC) will allow you to adjust the bass level without having to pull over and adjust the gain setting on the amplifier.
However, a common misconception about EBC's is that they are volume knobs for your subwoofers. It's important that you understand what this little knob is actually doing to your audio signal... Read more...
---
---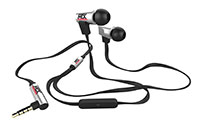 Product Spotlight:
NEW iE5 - The Natural Sound Earbud
- Get loud in your own world
MTX StreetAudio iE5 In-Ear Acoustic Monitors are designed to deliver the MTX sound experience that fans have craved for over 30 years to your mp3 player, smartphone, tablet, or computer.
These earbuds include a single 10mm driver in each earbud to deliver exceptional sound quality with real MTX bass.
Comfortable And Snug - The iE5s include a protective, zippered carrying case that allows you to store them conveniently when not enjoying them.
Read more...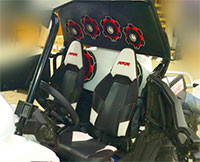 Event Spotlight:
The MTX Polaris RZR 170: Build Part 4
The Polaris RZR 170 MTX custom audio project is finally coming to a close and this is IMHO the coolest 170 that is ever going to hit the trails. We started with a brand new RZR 170 from the factory and as you can see in these finishing photos, it now looks like its bigger brothers in the RZR family. Finished off with two WET104-W 10" marine subwoofers, six WET65-W 6.5" marine speakers, and four MUD100.2 all-weather amplifiers, this machine sounds as good as it looks. Read more...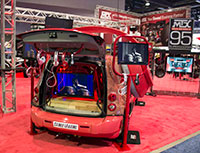 Event Spotlight:
2015 Consumer Electronics Show
January 6th - 9th at the Las Vegas Convention and World Trade Center in Las Vegas, Nevada
See what new, rocking car and powersports audio products MTX Audio is launching for 2015! Discover the leading edge in SPL technology at our always fantastic booth front and center in the CES bonanza. See the new Polaris Slingshot outfitted with MTX Audio. Read more...
Another MTX Dream...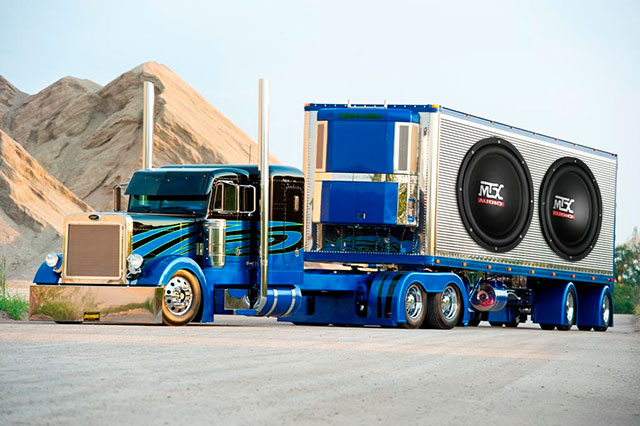 144 inch subs?... Happy New Year! - The MTX Team