2015 STURGIS® MOTORCYCLE RALLY™
MTX AUDIO... The Corner of 2nd Street and Lazelle!
Aug 3rd thru the 9th in Sturgis, South Dakota
Meet John Shope and Eddie Trotta
Celebrity Custom Bike Builders
& Sturgis Hall Of Fame Inductees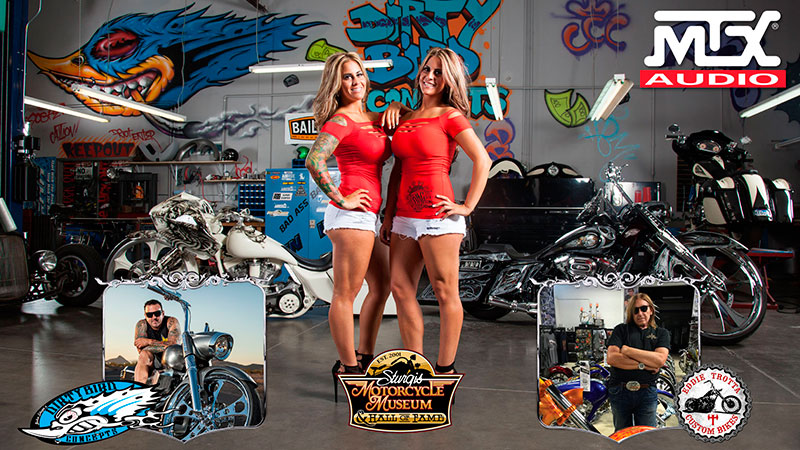 ---
MTX IN STURGIS FEATURING JOHN SHOPE AND EDDIE TROTTA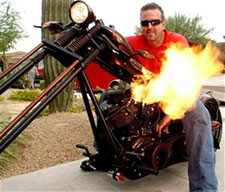 John Shope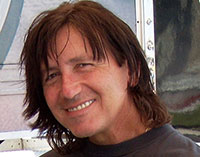 Eddie Trotta
MTX Audio is proud to know and work with legendary bike builders, John Shope of Dirty Bird Concepts and Eddie Trotta of Thunder Cycle Design. Come by our Sturgis booth and meet these two Sturgis Hall Of Fame Inductees!
John Shope, founder of John Shope's Dirty Bird Concepts, is the premier custom motorcycle builder based in Scottsdale, Arizona. Some say John is a true artist. His creations are original and inspiring. His works of art have graced the covers of many magazines and he has won many build off competitions. Read more about John Shope and see his bikes...
"Calling Eddie Trotta a custom bike builder is like saying Michelangelo just painted ceilings." Besides being the V-Twin Magazine Bike Builder Of The Year and star in Discovery's Series 'The Great Biker Build Off ', Eddie races horses and speed boats! Read more about Eddie Trotta and check out those bikes...
MTX Audio Proud Sponsor of STURGIS® BUFFALO CHIP CHALLENGE™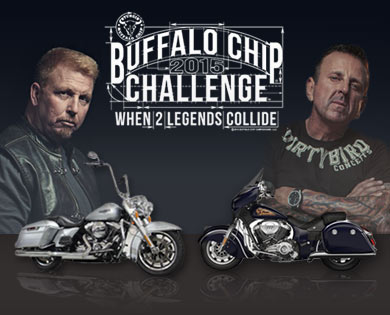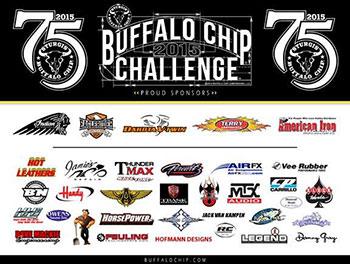 Two Legends Collide in Buffalo Chip Challenge™ Motorcycle Mentorship Program
Watch the Epic Faceoff Between the World's Most Iconic Motorcycles and Builders
John Shope vs. Paul Yaffe. Indian vs. Harley. Last year, viewers at home and Buffalo Chip guests watched these superstar builders and bikes go head to head on HISTORY's "Biker Battleground: Phoenix," but now you're about to find out who will reign supreme when these legends collide in the 2015 Buffalo Chip Challenge!
---
**** From Sturgis Buffalo Chip® ****
Sturgis Buffalo Chip® Entertainment And Camping Complex
More Concerts!
Prepare to get an exclusive pass to nine days of unrivaled entertainment! Everyone knows the Buffalo Chip has the best Sturgis Rally concerts; the word seems to be out amongst both fans and music industry professionals alike, because the hottest stars want to play at the Largest Music Festival in Motorcycling™. See for yourself by checking out the extensive list of legendary performers that have taken to one of the Chip's seven stages since 1982.
More Events!
In addition to powerful performances, expect to discover a wide array of crazy contests, thrilling exhibits and insane stunts. With a jam-packed schedule of outrageous events that practically run around the clock, there is truly something for everyone at the Buffalo Chip!
More Fun!
Experience it all, if you can. At the Best Party Anywhere™ you'll discover over 25 bars, sights like fire dancers, bikini models, dance troupes, the treasured Bikini Beach Swim Paradise, the Guns of Freedom machine gun shoot, the Buffalo Chip Comedy Club, the Club Chip dance club and much more. Guests at the Sturgis campground can also get a mouthwatering meal or pick up a Sturgis Rally memento by visiting any of the Chip's one-of-a-kind vendors.
---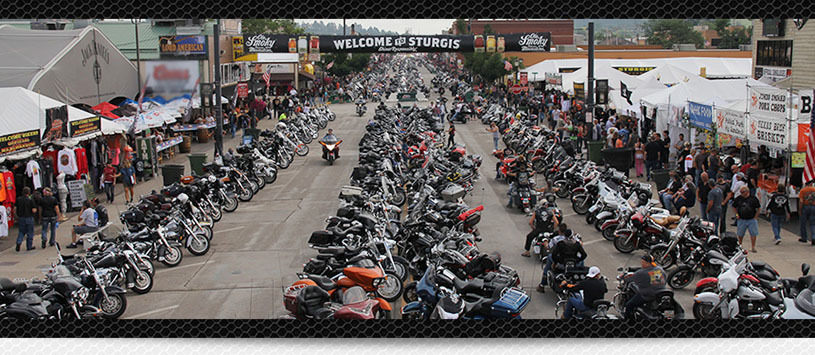 **** From STURGIS® MOTORCYCLE RALLY™ ****
"WELCOME TO THE 75TH ANNIVERSARY OF THE STURGIS® MOTORCYCLE RALLY™"
"There is a rumble building on the horizon in anticipation of the 75th Annual Sturgis® Motorcycle Rally™. August 3 – 9, 2015 has the potential to be one of the greatest and perhaps largest gathering of motorcycle enthusiasts of all time. The time is drawing near quickly that we will be right smack dab in the middle of Main Street madness, celebrating the 75th year of the Sturgis Rally.
Many of you are planning to attend this epic event and will become a part of Sturgis® Motorcycle Rally™ history. Sturgis offers one of the best biker experiences in the world that is anticipated by thousands of fans months, even years in advance. The magic of the Hills is mesmerizing and the roads, well; there are few places on this good earth that offer this kind of riding."